Heated outdoor pool and jacuzzi with artesian water on the sun terrace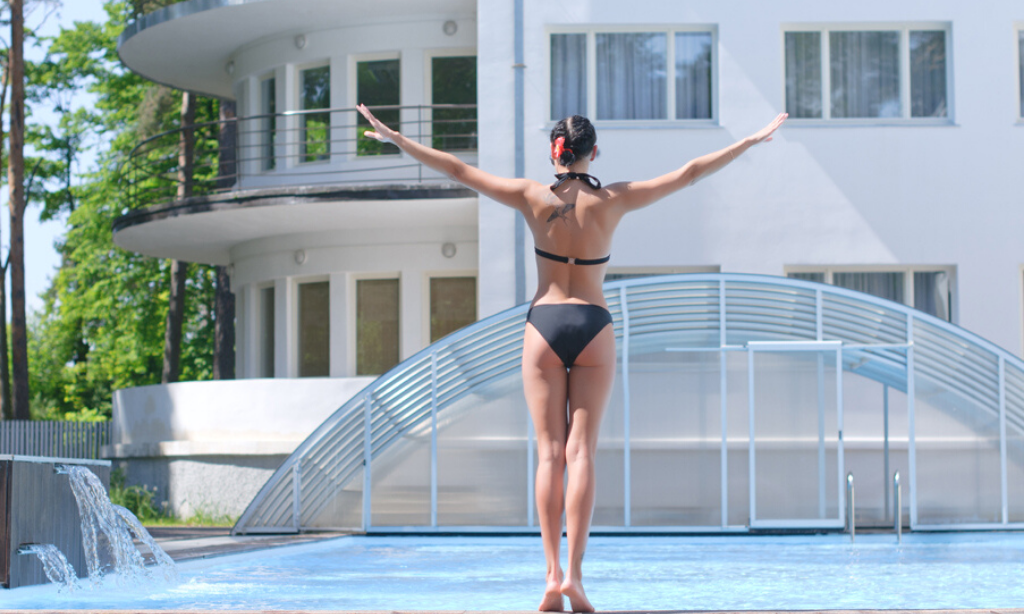 Outdoor pool with the purest artesian water is available for the guests of Narva-Jõesuu Medical Spa from early spring to late autumn (daily from 10:00 to 22:00). Pool measures 16 x 8 metres and has water temperature 30°C. Our sun terrace also features heated jacuzzi. Soothing artesian water, strong massage jets, cheerful birdsong – this is exactly what is needed for a relaxing holiday. Come and find out for yourself!
Rules to follow when using outdoor pool and jacuzzi:
All guests declare that they have adequate physical abilities, skills and health for using the outdoor pool and jacuzzi.
The responsibility for the skills and health of children lies with accompanying adults.
Narva-Jõesuu Medical Spa does not take responsibility for guests' personal items, possible sudden illness or accidents caused by the activity of the guest or arising from force majeure.
Cost of using the sun terrace:
adults 15 €
children at the age of 5-12 years 5 €
children at the age of 4 years and younger TASUTA
Outdoor pool is free of charge for guests staying at the hotel!